On April 24, the Business Journalists Club together with the Civil Society Council of Thailand Organize an award ceremony for achievements The best ASEAN businessman of the year 2022 ASEAN BIZ AWARDS 2022 in the VOTE AWARDS project to give morale and encouragement to individuals, organizations that are successful in business operations. The ceremony was honored by Major General, M.R. Waiyawat Chakrabhand, at Amari Don Muang Bangkok.

By Mr. Sasipimon Kaewtaweesup The Chairman of the Board of Directors of Rakhang Thong Plastic Co., Ltd. received the ASEAN BIZ AWARDS 2022.



and aluminum shutters products King Palace and Win King have been awarded in the field Business organizations with outstanding performance Best business and product of the year (ICON BRAND ASEAN 2022)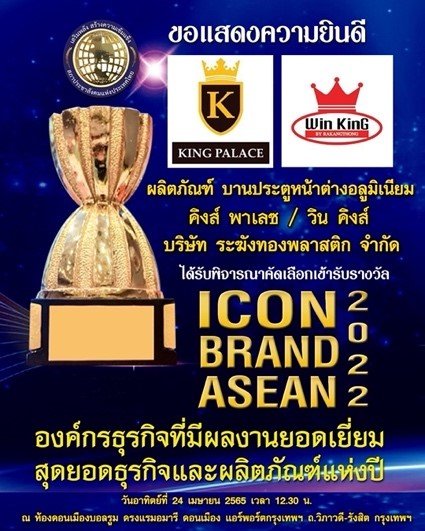 And finally, our Rakangthong Plastic Co., Ltd. has also chosen to receive the BEST PRODUCT OF THE YEAR 2022 award, including UPVC window and door products under the brands Rakangthong / Blue diamond / Winstar / Wonder King.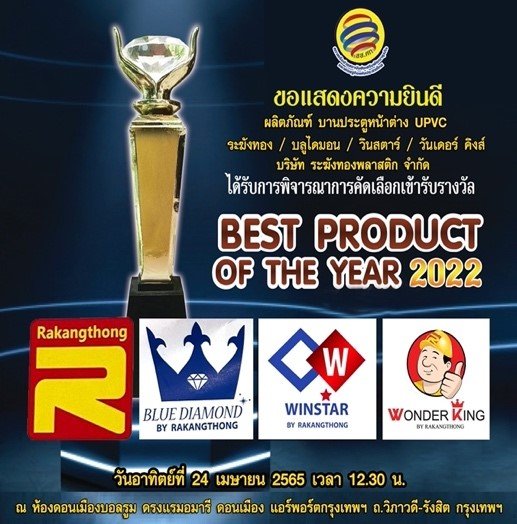 How's the work atmosphere going.