On February 18, the past Channel 5 Variety has come to interview with Khun Sasipimon. Kaewtaweesup or Phi Muay, Managing Director of Rakang Thong Plastic Co., Ltd. at BnB Home Expo 2022 with Khun Fuse Kitikorn was the MC for this interview.
Our booth look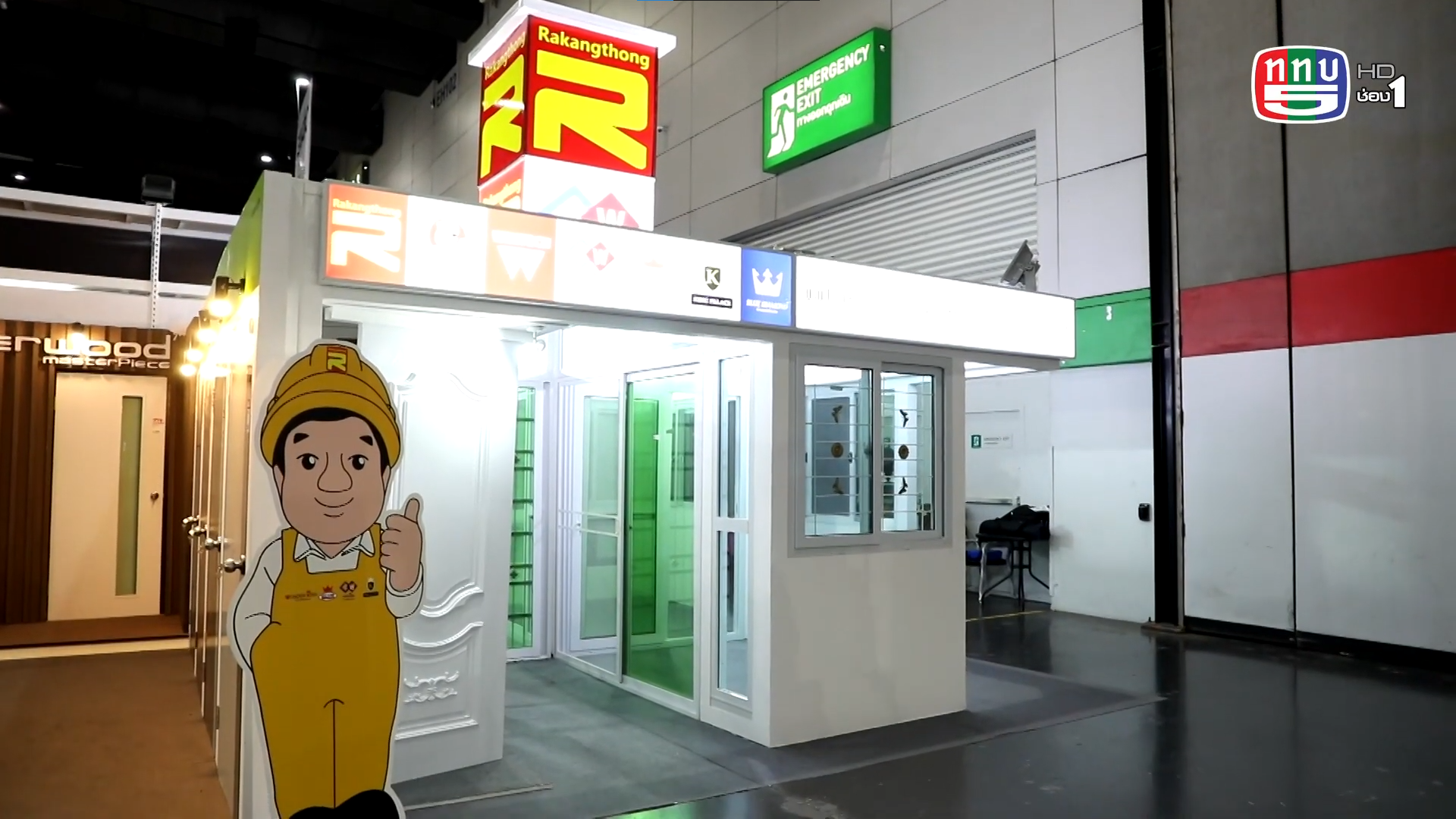 Mr. Sasipimon Kaewtaweesup, our Managing Director In this session, we will talk about the history of the company and its brands.
Later, we cut deep into the inside of the product to see the inside clearly, giving customers confidence and understanding of our products.

By using double glazing, it can reduce external noise by two layers and can effectively prevent heat.

The sliding door itself is made from UPVC material, making it resistant to sunlight and rain. Once installed, it can last for ten years.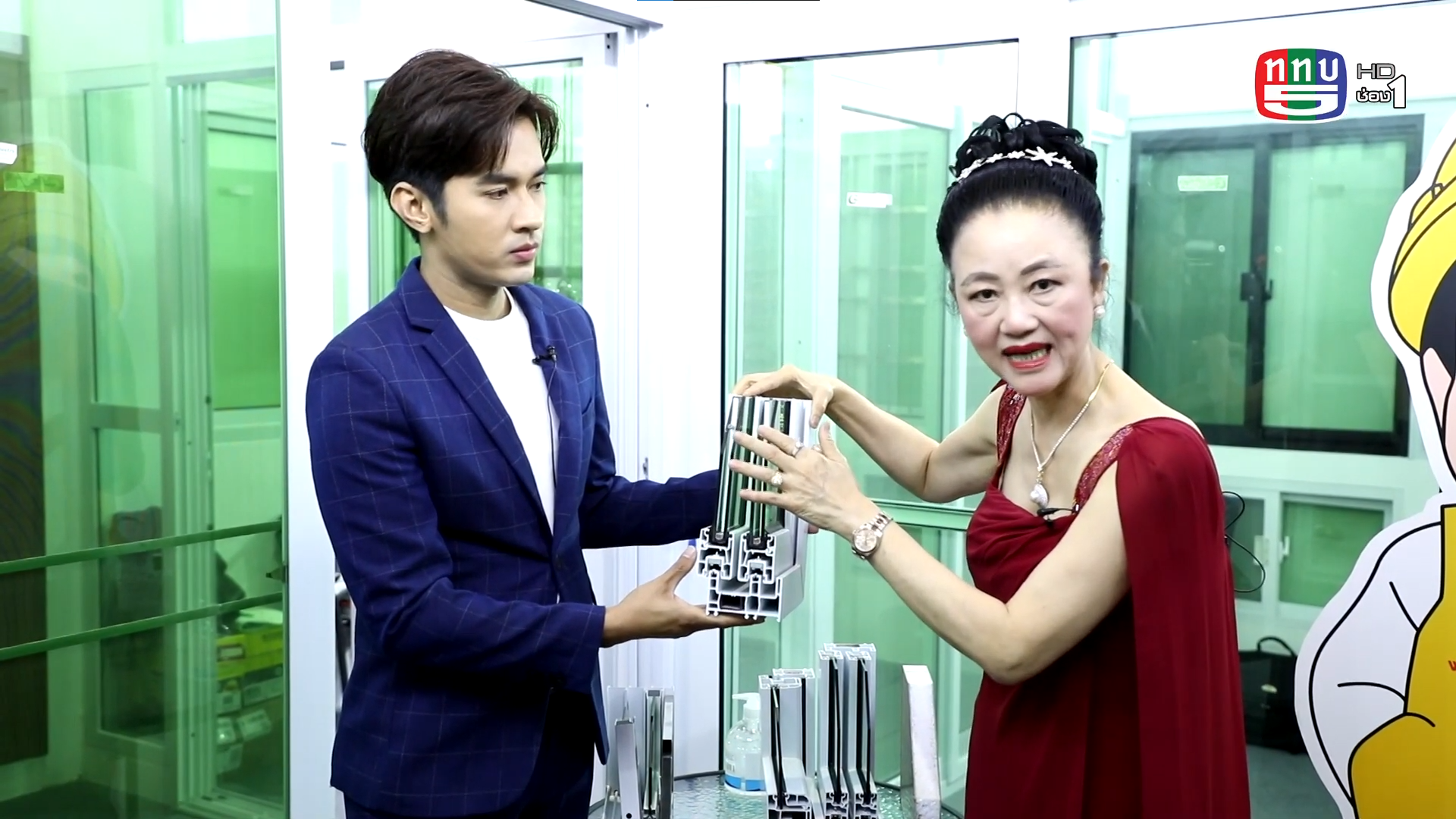 ส่วนช๊อตนี้นะเป็นการแนะนำหน้าต่างในช่วงหน้าฝน ที่ออกแบบมาให้เปิดปิดได้ง่ายแม้มีลูกกรงเหล็กดัดโดยมีมุ้งลวดอยู่ด้านนอกทำให้มั่นใจได้ว่าแม้เปิดหน้าต่างก็ยังมีมุ้งกันแมลงกันไว้อยู่และไม่มีน้ำขังในรางหรือรั่วซึม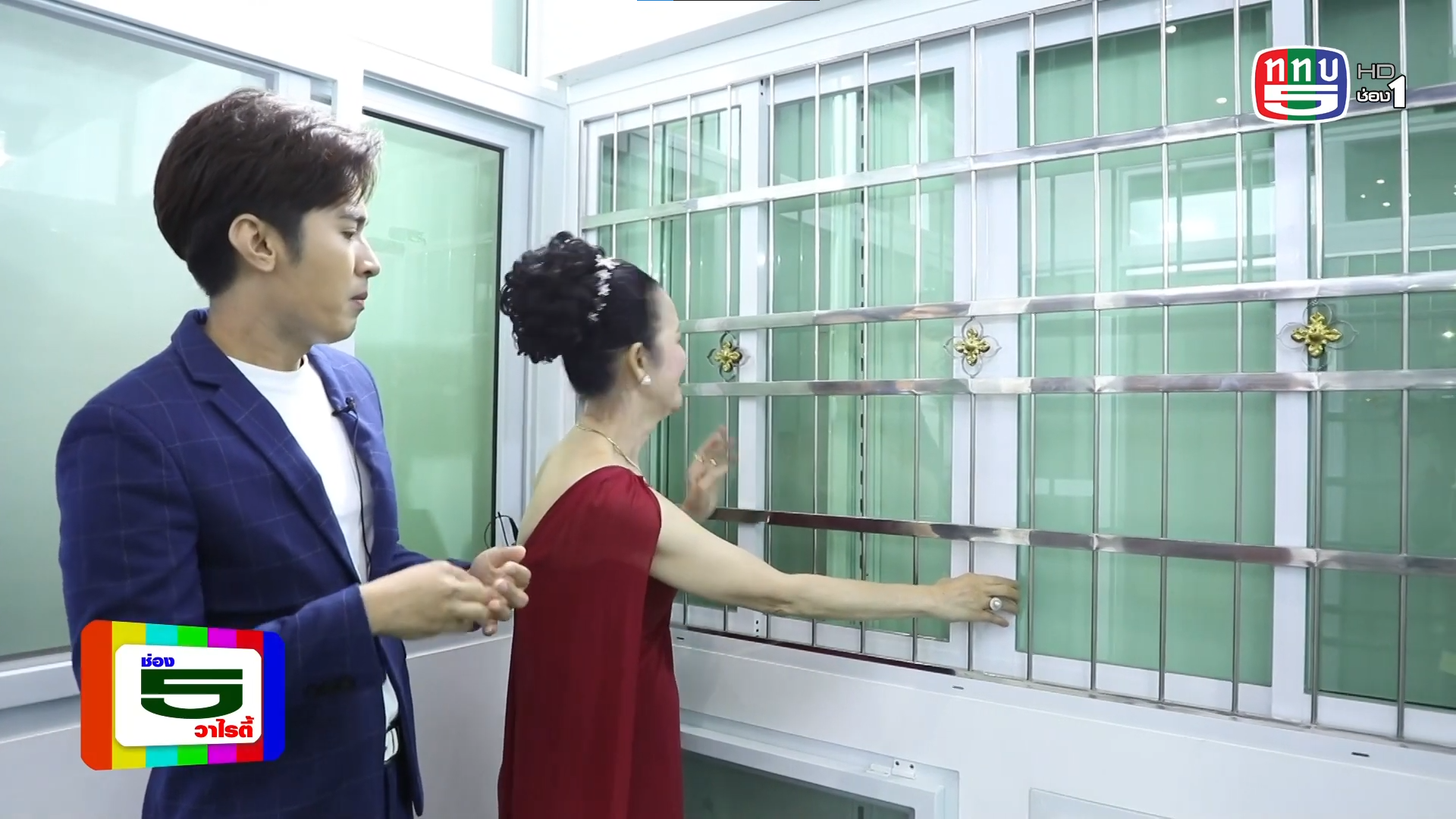 Next comes our outstanding product with King brand security screen windows. Palace without wrought iron balustrades to make you feel uncomfortable, looks clear and comfortable to the eye, but is tight with extra strong safety screens and laminated glass that even if the glass is smashed, it won't break but just crack like a spider's web.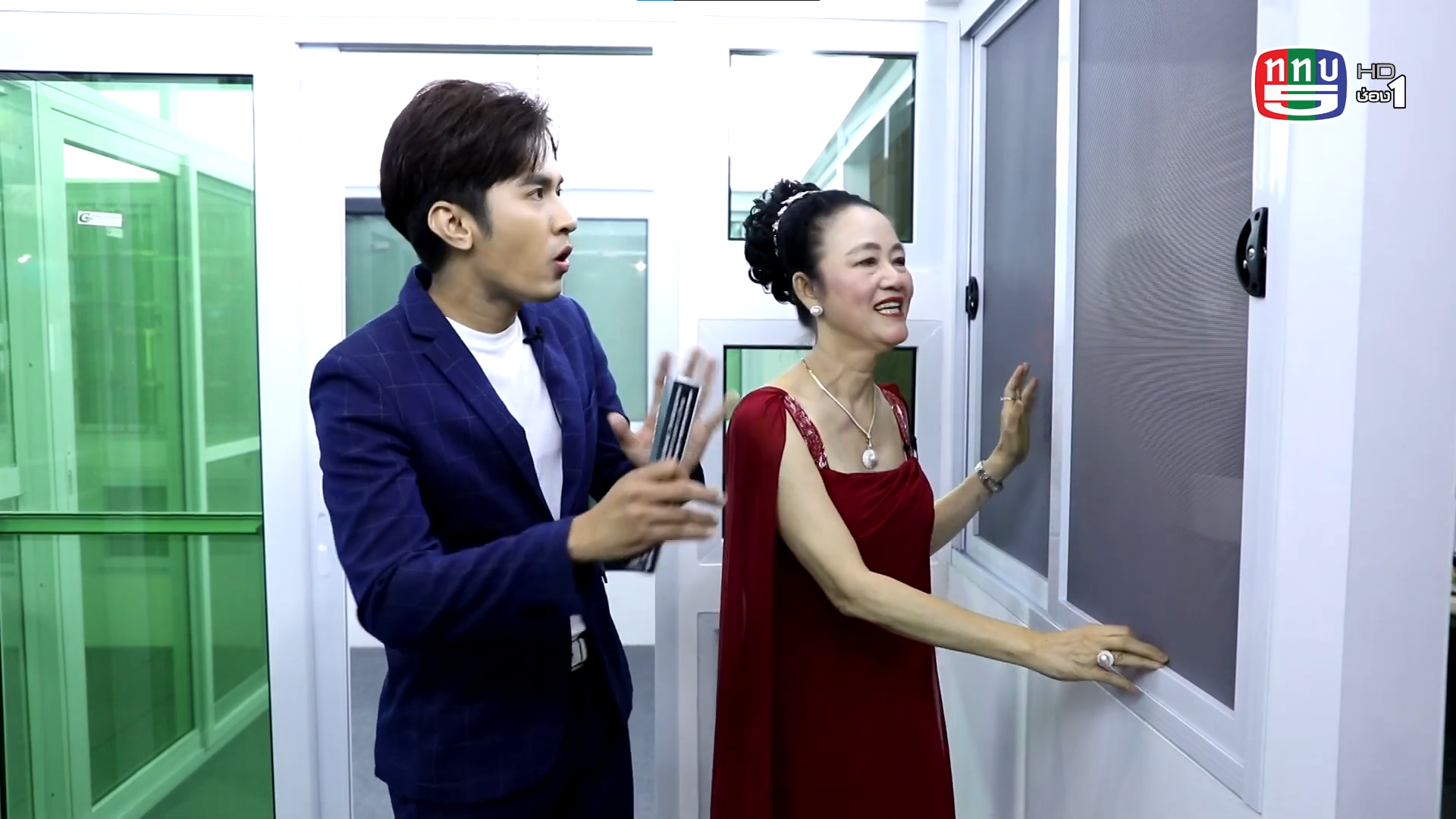 For anyone who is interested or wants to see the product by yourself. Able to travel to the BnB Home Expo 2022 at BITEC Bangna from February 18-27, 2022 or at all branches of Thai Watsadu, Do Home, Global House.
--------------------------------------------
สามารถติดต่อสอบถามข้อมูลเพิ่มเติมได้ที่
LINE: @rakangthong
TEL : 0968803619 , 0858000432
--------------------------------------------